History of the Kerens Library


The Kerens Library was begun in 1988 by a group of dedicated people who realized the need for a library in our town.  The first year volunteers cleaned and refurbished a small brick store building.  School children, young people and the elderly worked.  Prisoners from the county jail also helped on this project.  Books were donated, shelves were built and the library was funded by bake sales, support from foundations and other projects.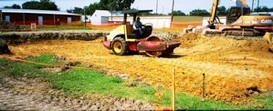 By 2000 everyone knew the library was not large enough for all the planned activities.  The summer reading program was a big success, but there were too many children in too small a space.  With crumbling walls, a leady roof and no space for public computers, we needed a new building.  Nathan Crawford donated $10,000 to start a building fund.  Ray Scott, a Lufkin architect and his wife, Bettie, had a dream for their old hometown.  He stepped forward  with plans to renovate the old Scotts Cafe Building on this site.  Plans were drawn.  He and Bettie wrote hundreds of grant requests and in 2003 The Hillcrest Foundation of Dallas presented the library with a $15,000 donation for the building.  Then came the fire which destroyed the Scotts Cafe building and all the buildings on the block.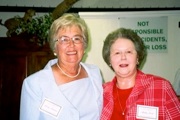 We started over with new plans and more fundraising. Silent auctions, Mother's Day luncheons, the Cotton Harvest Festival were organized with lots of work and hundred of people involved. The Harry Bass, Jr. Foundation granted $34,000, the Bank of America promised to donate $15,000 in matching funds from the Edens and Robbins Foundations. Corsicana National approved the donation of $27,500 from the Tom Eady Trust. There were many moments of despair – thinking we would never collect enough money to build this building. Congressman Joe Barton's announced a grant of $30,000 from the USDA Rural Development Corporation.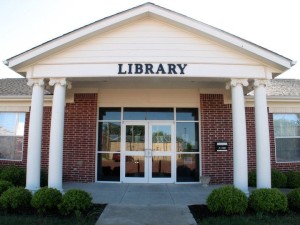 We received notice of a $25,000 grant from the Meadows Foundation. Louis Reininger of Rural Development guided through a $72,400 USDA loan and finally, in 2007, and did a beautiful job in record time, and Steve Conner built marvelous shelving. In March 2007 the Tocker Foundation provided a grant of $19,000 for library furnishings. The Hewlett Packard Northrop Grumman Support Team has donated eight computers and eight 20: monitors worth $11,004. In May, The Texas Book Festival awarded the library $2500 for the purchase of books.
We would not have this wonderful facility without the help of so many people who bought into Ray's dream, worked, donated and supported this project. The library is dedicated to all of them.
The meeting room will be the site of civic club meetings and is available for rent for public uses. In the fall of 2008, the Voice organization will begin ESL and parenting classes. We plan to have volunteers answer tax questions next year, have basic computer classes, morning reading programs for preschoolers and perhaps a regular movie night.